Freedom Factory Explains the Importance of Diversification With Cryptocurrency
Watch Part 2 Here:
https://directory.libsyn.com/episode/index/id/14482061
Contact Freedom Factory
Freedom Factory
5500 Greenwood Plaza Blvd., Ste 230
Greenwood Village, CO 80111
Phone: 844-MAX-VALUE (844-629-8258)
https://www.freedomfactory.com/
Freedom Factory
Freedom Factory Managing Partners
Tyler Tysdal
Tyler Tysdal, Managing Director, Freedom Factory
Robert Hirsch
Entrepreneur, Investor, Speaker, Artist
Recent News
Tyler Tysdal Diversification in the Business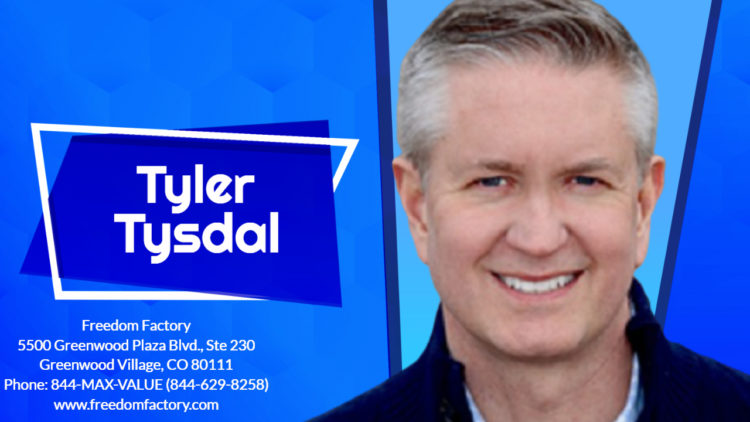 Tyler Tysdal, a seasoned investor and entrepreneur, has laid emphasis on the importance of diversification in the business world. He has shared that diversification does not just help to limit the risks involved in any business but it also allows a business to make a big profit in the long-term. Tyler Tysdal and his partner, Robert Hirsch is providing great knowledge to entrepreneurs on making an effective investment through the platform, Freedom Factory.
The seasoned investor has highlighted the importance of diversification in the success of any business. Read more here:
https://businessdeccan.com/tyler-tysdal-throws-light-on-the-importance-of-diversification-in-the-business-world/
Knowing the Difference Between Business Brokers and Investment Bankers
Brokers and investment bankers are two words commonly used in the business world. They are very much alike but function differently. Business brokers sell businesses to entrepreneurs, private equity firms, small private equity firms, venture capitals, and little roll-ups. These people focus on helping business owners get the maximum selling value of their business.
On the other hand, investment bankers are people with a background in investment banking. They do not help small scale businesses. Their focus is on large deals, typically values a hundred million dollars. They are a part of financial institutions that focus on raising capital for big corporations and government entities. Read more here: https://www.enews20.com/knowing-the-difference-between-business-brokers-and-investment-bankers/
Additional Resources:
Listen to more podcasts here: https://podcasts.apple.com/us/podcast/tyler-tysdals-videos-and-podcasts/id1513796849
Follow Tyler Tysdal on Twitter: https://twitter.com/tysdaltyler
Watch this introduction to Tyler Tysdal
https://www.crunchbase.com/person/tyler-tysdal
Additional Resources:
Cryptocurrency Videos: https://cryptocurrencies.academy/

What is Blockchain?