264 Anti-Racism Affirmations
Release Date: 06/14/2020
Being Anti-Racist
Dismantling privilege can bring up mixed and complicated emotions. Let this episode help you through it: "Anti-Racism Affirmations"
The sister episode to this one is Episode 263 Affirmations Because Black Lives Matter
The black community needs us. Let's end racial injustice.
Black Lives Matter. Amplify Melanated Voices.
George Floyd October 14, 1973 - May 25, 2020
Tanisha Anderson who died November 12, 2014
Ahmaud Arbery 1994 - February 23, 2020
Michael Brown May 20, 1996 - August 9, 2014
John Crawford July 29, 1992 - August 5, 2014
Ezell Ford October 14, 1988 - August 11, 2014
Eric Garner September 15, 1970 - July 17, 2014
Freddie Gray August 16, 1989 - April 19, 2015
Antonio Martin who died December 23, 2014
Trayvon Martin February 5, 1995 - February 26, 2012
Renisha McBride who died November 2, 2013
Tony McDade who died May 27, 2020
Laquan McDonald September 25, 1997 - October 20, 2014
Jerame Reid who died December 30, 2014
Tamir Rice June, 25 2002 - 23 November 2014
Breonna Taylor June 5, 1993 - March 13, 2020
and so so many more...
I did some searching and could not find the birthdates for Tanisha Anderson, Ahmaud Arbery, Antonio Martin, Renisha McBride, Tony McDade and Jerame Reid. If you know any of them, could you send to me at AffirmationPod.com/Contact and I will update. Thank you, Josie
Sponsor Spotlight

Skillshare is the proud sponsor of this episode. Skillshare is an online learning community with thousands of amazing classes covering dozens of creative and entrepreneurial skills.
Get TWO MONTHS FREE of unlimited access to thousands of classes at Skillshare.com/Affirmation
Check Out More Top Episodes!
Episode 278 Leaning Into Your Heart
Episode 227 Affirmations for Self-Love
Episode 206 Moving From Self Doubt to Self Confidence
Episode 203 Affirmations for Success
Episode 197 Your Good Morning Coach
Episode 159 Motivation for a New Beginning
Episode 148 I Am Enough
Episode 147 Overthinking
Episode 139 Receiving Love
Episode 108 Relax Into Sleep
Episode 40 I Can Do This AffirmationPod.com/ICanDoThis
WANT THE AD FREE EXPERIENCE?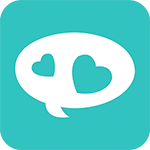 Ready to combat negative thinking? Listen to ad free versions on the Affirmation Pod App! Available on the Apple and Google Play app stores.
The app is where you can easily make your own favorites playlist, download to listen offline and a whole lot more!
When you sign up for premium access, you also get over 50 bonus ad free episodes you won't hear on the podcast.
FAVORITE BONUS EPISODES INCLUDE
Resilience Playlist
Self-Love Bonus Playlist
Changing the Stories You Make Up in Your Head
I Can Handle This
Slowing Down for Stillness
Keeping the Past in the Past
Download the app on the Apple and Google Play stores!
RELATED LINKS
Alexa Skill: AffirmationPod.com/Alexa
Amazon App: AffirmationPod.com/AmazonApp
App FAQs: AffirmationPod.com/FAQs
Contact: AffirmationPod.com/Contact
Facebook Group: AffirmationPod.com/FacebookGroup
Facebook Page: AffirmationPod.com/FacebookPage
Google Play App: AffirmationPod.com/GoogleApp
Instagram: AffirmationPod.com/Instagram
iOS App: AffirmationPod.com/iOSApp
Kids Version: AffirmationPod.com/Kids
Patreon: AffirmationPod.com/Patreon
Pinterest: AffirmationPod.com/Pinterest
Portuguese Version: AffirmationPod.com/Portuguese
Premium on Affirmation Pod App: AffirmationPodPremium.com
Premium on Podcast Listening Apps*: AffirmationPod.com/Pods
Request an Episode: AffirmationPod.com/Requests
Self-Care Worksheet: AffirmationPod.com/SelfCare
Sponsors: AffirmationPod.com/Sponsors
Spotify Playlists: AffirmationPod.com/Playlists
Stress Management Worksheet: AffirmationPod.com/Stress
Tip Jar: AffirmationPod.com/TipJar
Twitter: AffirmationPod.com/Twitter
YouTube: AffirmationPod.com/YouTube
Web Version of App: AffirmationPod.Libsyn.com
Website: AffirmationPod.com
*available on podcast apps that support importing private feeds
Thanks for listening to Affirmation Pod today!
Now go be you, know you and love you!
Josie ❤️🙏🏻✨
Find the App on Apple and Google Play