RUNNING TIME: 1 HOURS 36 MINUTES
Hosted by Don Tony and Kevin Castle

===============
Lots of WWE Raw, NXT, Battleground, Summerslam, & Smackdown discussion... TNA & Global Force Wrestling talk... Plus Lucha Underground, Ring of Honor, mainstream news, pop culture & Entertainment talk, listener questions, and so much more.

WARNING: Strong Language and Content. If you're under 18, please get your parents' permission before listening.
===============
RIGHT CLICK AND SAVE to download the 07/20/2015 episode now.
CLICK HERE to listen to the 07/20/2015 episode online.
===============
PROGRAMMING NOTE: Your next episode of 'Breakfast With 'Blasi' will air NEXT WEDNESDAY EVENING (JULY 29, 2015) LIVE @ 8PM EST. Same listening links as The Don Tony And Kevin Castle Show.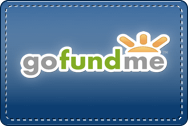 Want to help keep both shows free for everyone? Click the above link for our Go Fund Me page. Your support, whether it be a donation or sharing this page elsewhere to others would be greatly appreciated.
===============
Thank you to everyone who enjoys what we do. And if you like what we do, please spread the word of our show. You are the reason why our show now receives over 80,000 downloads weekly and over three million downloads annually!
And don't forget, we are one of the very few Podcasts that is being added to the Spotify network! We'll be posting more information and links for Spotify soon!
===============
In addition to Spotify, the Don Tony and Kevin Castle Show is available on many platforms including STITCHER, ANDROID, IPHONE, IPAD, IPOD TOUCH, & KINDLE
===============
CLICK HERE to join our FACEBOOK Page
CLICK HERE to follow Don Tony on TWITTER
===============
The Don Tony and Kevin Castle Show is available on many platforms including STITCHER, ANDROID, IPHONE, IPAD, IPOD TOUCH, IHEARTRADIO, BLUBRRY & KINDLE
CLICK HERE FOR STITCHER
CLICK HERE FOR SPREAKER
CLICK HERE FOR IHEARTRADIO
CLICK HERE FOR BLUBRRY
CLICK HERE FOR IPHONE, IPAD, & IPOD TOUCH APP

CLICK HERE FOR ANDROID / KINDLE APP

===============
WE AIR LIVE EVERY MONDAY NIGHT AT 11:15PM EST FOLLOWING WWE RAW. BELOW ARE LINKS TO TUNE IN LIVE:

CLICK HERE FOR USTREAM
CLICK HERE FOR MIXLR
CLICK HERE FOR ALL OTHER LISTENING FORMATS (ITUNES, WINAMP, REALPLAYER, & MORE)