In the Lockdown with Mickelson
Release Date: 07/23/2020
Grammy-balloted singer, songwriter, and producer Mickelson returns to the show to discuss his new album,
Drowning in An Inflatable Pool
.
He
also
gives us
his unvarnished take on Trump and treats us to a live performance of the first single from the new album, which drops on August 15, 2020.
Click here to see
the fully animated music video that takes us into a dark macabre carnival featuring Mickelson's cartoon bandmates.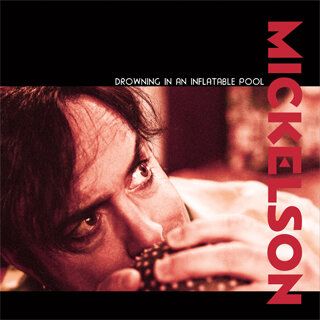 Available August 15, 2020.
"...the balance between strong, subtle, unexpected, and sophisticated."
- PASTE MAGAZINE
"Mickelson offers fervently emotive vocals and melodic precision that reminds the ears of Steve Earle and Todd Snider." -GLIDE MAGAZINE
Through a career that spanned five full-length releases with his band Fat Opie, a struggle with a long-term illness and a career as a children's book author and fine artist, Scott Mickelson has persevered. In 2015, Mickelson released his debut full-length Flickering which made the
Grammy
Ballot in two categories, "Best Folk Album" and "Best Roots Music Performance".
He now tours internationally. In addition, Mickelson has made his name as a top record producer in the Bay Area with such projects as the critically acclaimed
"Blanket The Homeless"
and
"After The Fire"
compilations.
Help keep Mysterious Goings On, going on. Become a supporter! Listen in to our request for your support.
For just $1.99 a month, you can help keep MGO in production, bringing you the interviews, news, monologues, and more we have offered since 2016.
Supporting is easy! Just visit our
website homepage
, scroll down to the section shown in the photo here, and use our secure Paypal links to contribute via Paypal or debit card.
Be sure to check out Alex's public relations show,
PR After Hours
,
available wherever you get your podcasts, and on
AnchorFM
.
Original theme music "Mysterious Goings On" by Jamie Green.
Want your own cool score for your podcast or website? Contact Jamie at
Greenhouse Consulting.
Check out Jamie's interview on the show
here.
This episode of the Mysterious Goings On Podcast was recorded and mixed at Green Shebeen Studios in beautiful Kansas City, Missouri. Copyright 2020, all rights reserved. No reproduction, excerpting, or other use without written permission.