Winephabet Street D is for Dolcetto
Release Date: 09/20/2017
Last Monday was the monthly edition of Winephabet Street and Lori and I strolled down D street and explored Dolcetto. Honestly, I haven't had many Dolchettos so this was a great learning experience for me as well.
Dolchetto hails from the Piedmont region of Italy. There are seven DOC's and one DOCG. It's one of the first grapes to be harvested in the region and with that, it's a wine that is meant to drink young within 5 years of harvest. It has nice tannins and low acidity.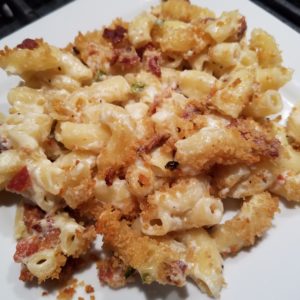 For Winephabet Street, Lori and I each talk about two topics and we rotate each month. This month I had Five Fun Facts, and the Characteristics of Dolcetto. Lori took on the History and Food Pairings. I didn't even look at Lori's information and made myself Jalapeno Popper Mac N Cheese for dinner and had it with my Dolcetto. I wasn't expecting it to go well with the wine but it did. I attributed it to the bacon, but actually one of the best food pairings for it is Mac n Cheese.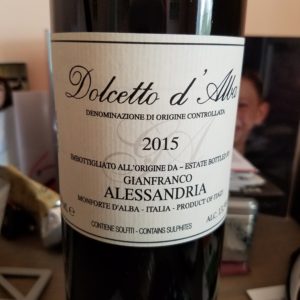 Lori and I don't live in the same area, she picked a Dolcetto di Dogliani and Paige from Boutique Wines & Spirits picked me out one from Dolcetto d'Alba. Both wines were under $20 from different areas of the region. As you will see remarked in the podcast, one wine had more purple hues and one was more garnet in color.
I hope you enjoy the podcast. Don't forget to sign up for next month's Winephabet Street October 16. Sign up here http://snip.ly/jtqtk
Cheers!