292 Processing Fear and Anxiety and Falling Asleep
Release Date: 10/04/2020
Need to Release Your Fears and Anxiety?
Acknowledge what you're feeling and fall sleep with these Affirmations for "Processing Fear and Anxiety and Falling Asleep"
The sister episode to this one is Episode 108 Progressive Relaxation for a Great Night's Sleep
To get ad free versions, go to AffirmationPod.com/Join
SPONSOR SPOTLIGHT

Hello Fresh is America's #1 meal kit delivery service. Get easy, seasonal recipes and pre-measured ingredients delivered right to your door. All you have to do is cook, eat and enjoy!
Use Hello Fresh Promo Code 80AFFIRMATION to get a total of $80 OFF, including free shipping on your first box at HelloFresh.com/80Affirmation
WANT MORE EPISODES LIKE THIS ONE?
Episode 254 Processing the News of the Day - Guided Reflection for Journaling
Episode 246 Progressive Relaxation for a Better Sleep
Episode 241 Challenging Those Thoughts
Episode 220 After Bad Dreams and Nightmares
Episode 205 I am Open to Changing Thoughts
Episode 157 When You Can't Think Straight
Episode 147 Overthinking
Episode 109 Affirmations for a Good Night's Sleep
Episode 108 Progressive Relaxation for a Great Night's Sleep
Episode 10 Good Night My Body!
Episode 6 Better Sleep
HERE'S WHAT LISTENERS ARE SAYING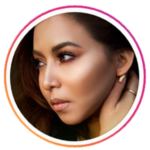 "Josie changed my life! Love these affirmations so much. They made me more positive and less reactive." - Ferra Rossa

"I listen to these while I'm brushing my teeth or getting a facial. She always drops some nuggets" – Gabrielle Union

"To be successful, you need a confident mindset. So much of my confidence comes from listening to Josie's affirmations!" - Vivianne Brafmann
LOOKING FOR POSITIVITY, RELIEF AND CONFIDENCE?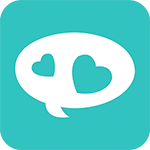 Get ad free versions on the Affirmation Pod App! They're available for premium access members on the Apple and Google Play app.
The app is where you can easily make your own favorites playlist, download to listen offline and a whole lot more!
When you sign up for premium access, you also get over 50 bonus ad free episodes you won't hear on the podcast.
Listen on the App! Available on Apple and Google Play
FAVORITE BONUS EPISODES INCLUDE
When You've Put Aside Self-Respect in Relationships
I Forgive Myself for Hating my Body
Keeping Boundaries
Sleep Playlist
I Live in Abundance
Receiving Abundance Playlist
I Made the Right Choice
Crazy is Not My Life
Waking Up Playlist
Sitting Meditation
LISTEN ON THE APP TODAY!
Download on Apple app store
Download on Google Play app store
RELATED LINKS
Alexa Skill: AffirmationPod.com/Alexa
Amazon App: AffirmationPod.com/AmazonApp
Amazon Music: AffirmationPod.com/AmazonMusic
App FAQs: AffirmationPod.com/FAQs
Contact: AffirmationPod.com/Contact
Facebook Group: AffirmationPod.com/FacebookGroup
Facebook Page: AffirmationPod.com/FacebookPage
Google Play App: AffirmationPod.com/GoogleApp
Instagram: AffirmationPod.com/Instagram
iOS App: AffirmationPod.com/iOSApp
Kids Version: AffirmationPod.com/Kids
Patreon: AffirmationPod.com/Patreon
Pinterest: AffirmationPod.com/Pinterest
Portuguese Version: AffirmationPod.com/Portuguese
Premium on Affirmation Pod App: AffirmationPodPremium.com
Premium on Podcast Listening Apps*: AffirmationPod.com/Pods
Request an Episode: AffirmationPod.com/Requests
Self-Care Worksheet: AffirmationPod.com/SelfCare
Sponsors: AffirmationPod.com/Sponsors
Spotify Playlists: AffirmationPod.com/Playlists
Stress Management Worksheet: AffirmationPod.com/Stress
Supercast AffirmationPod.com/Supercast
Tip Jar: AffirmationPod.com/TipJar
Twitter: AffirmationPod.com/Twitter
YouTube: AffirmationPod.com/YouTube
Web Version of App: AffirmationPod.Libsyn.com
Website: AffirmationPod.com
Thanks for listening to Affirmation Pod!!
Sending love and strength!
Josie ❤️❤️❤️
Here's the app on Apple and Google Play